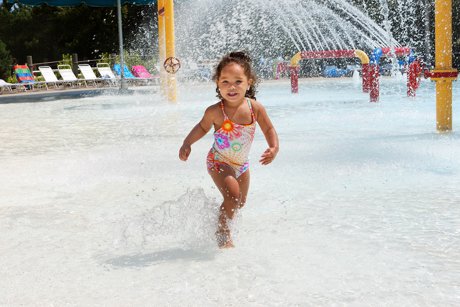 Childhood memories are relived and new ones made on Boca Raton property at Sugar Sand Park. Generations have been coming here, growing up, getting married and then bringing their own little ones back to play. What may seem as an average pretty Florida park from the outside is really an activity packed piece of Boca Raton real estate. Located at 300 S. Military Trail, this 132 acre property features athletic fields, a community center, performing arts theater, science emporium, carousel and more. Entertainment options are endless with plenty to do for all day trips and just enough of short simple pleasures for quick jaunts as well.
Mother Nature Smiles Bright on Boca Raton Real Estate
Like many Boca Raton property parks nature trails pay tribute to the beauty of Mother Nature. At Sugar Sand, two key paths meander through the wilderness. Surrounded by billowing trees both the Sand Pine and Slash Pine trails provide a shady, secluded adventure. Park days means trips to the playground, and at the Science Playground youngsters eagerly stretch their limbs. An all inclusive design promotes recreational opportunities to all kids regardless of physical limitations. There are climbing structures, swings, slides and sensory walls. Agreed upon by one and all, the highlight of the Science Playground is the brightly vivid splash pad. When temperatures heat up little ones can cool off by getting wet.
Nearby the Children's Science Emporium teaches about the wonderful world around us. Interactive activities open minds without intimidation. Rotating displays keep visitors curious. Programs seem to be limitless. Favorites are Early Afternoon Explorers, Eyes to Skies, and Friday Nights @ The Museum.
Athletic field keep players fit and in good shape. Friends and neighbors gather together for friendly bouts of competition in the gymnasium, at the rink, and on the fields. At any given time games of basketball, volleyball, softball, baseball and in-line hockey may be in play. Special events are crowd pleasing and occur throughout the year. Hours vary for individual venues and can be found here. Spend some time sharing smiles at Sugar Sand Park.